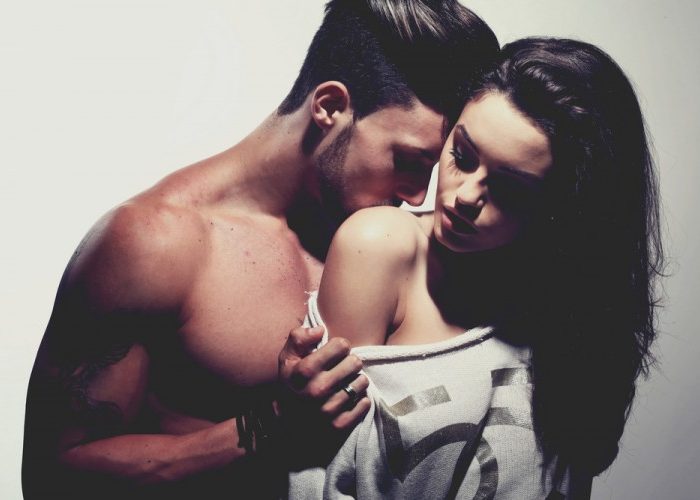 If you want to keep a man interested in you, you can't go wrong by remembering some incredibly simple tips. Like these 15 sexy tips!
Use these tips on any guy that may be interested in you, and you'd see how easy it can be to make him want you all the time.
1. Be spontaneous. Shock and awe him!
Make some plans for the night or plan an entire date by yourself. Surprise him and try not to be too predictable.
2. Don't ever change who you are.
Stay true to who you are. You shouldn't feel like you have changed yourself. Be creative, but stick to your comfort zone.
3. Take control in the bedroom.
Your guy might like being in bed, but when you flip the tables and take control over him, he can't help but be awed by your confidence and sexiness in bed.
4. Always smell fantastic.
Men are attracted to women who smell nice. Guys who are really interested will usually remember the fragrance and associate it (and you) with good things.
5. Impress his friends.
Men are competitive, and when they think that their girl is the best girl in their social circle, he'll feel like the man and love you even more.
6. Learn how to seduce him.
Seduction shouldn't stop once you get out of the bedroom. Make it a point to be sexy and flirtatious whenever you're out with him.
7. Show him you're interested in his hobbies, too.
A guy loves when a girl shows some interest in hobbies that he enjoys—whatever it may be.
8. Avoid drama at all costs.
There is no quicker way to make a man lose interest when you show how much of a drama queen you might be. Sure, you can get mad, but don't blow things out of proportion.
9. Be that person he can lean on.
Life has a way of getting us down from time to time. Be that person, your boyfriend, turns to when he feels like he needs to vent or even when he just needs a hug.
10. Be his arm candy.
Whenever you go out with your man, be sure to look his best. Guys want the woman they are with to look good, so splurge on a new outfit or hairstyle every now and then.
11. Be financially independent.
Men love when a woman has her life and finances together. They especially like when you don't expect them to pay all the time, too.
12. Have intellectual conversations.
Show him that you're more than just a pretty face! Wow him with your intellect and challenge him from time to time. It'll certainly keep him interested.
13. Make his family love you.
Guys want to date a woman that they can bring home to the family, so be sure to be respectable, classy, and friendly.
14. Help him deal with whatever is going on in his life.
He may act like he's got everything under control, but sometimes things can be too much, even for him. Just be there for him and he'll appreciate you all the more.
15. Don't shy away from PDA.
We aren't saying have a full on make out session, but hold his hand when you walk down the street. Hug him from time to time. These things may seem small, but they can make a huge impact.