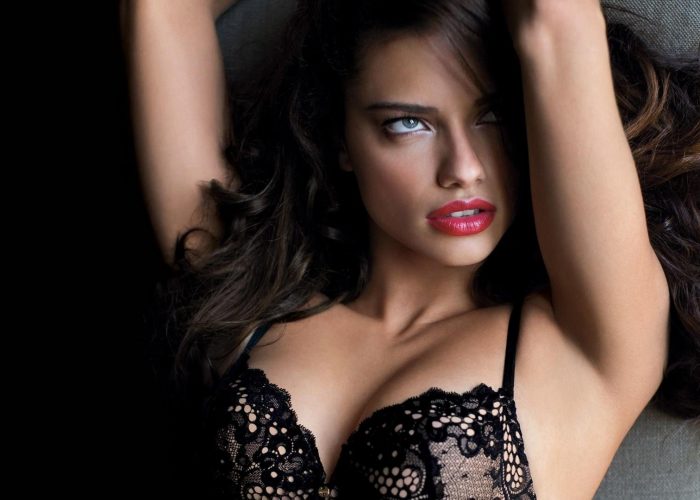 Women constantly try to figure out what about them makes men go wild. We shed some light on what makes a woman sexy. Here are some of the things that men find incredibly alluring about the fairer sex.
• She's eager to learn more about the world around her and about herself, too.
• She's always kind to animals.
• She's always sweet to children.
• She likes going to the bookstore and reading.
• She loves taking in beautiful things of the world.
• She wears clothes without stains, patches, or rips.
• She has a hobby besides the one that pays her bills.
• She's not afraid to outdrink the guys.
• She understands that people are going to be sexist, she just doesn't care.
• She makes sure always to tip 20%
• She brushes her teeth at least twice a day.
• She texts you back right away.
• She pays back her debts on time.
• She doesn't get too jealous.
• She doesn't believe that "girl code" is a thing because what is it anyway?
• She cares about politics and current events.
• She doesn't cheat at all.
• She watches the news and reads the newspaper.
• She respects her elders.
• She has an open mind and an open heart to new experiences and different cultures.
• She's willing to try any food once.
• She isn't afraid to hang out with your little brother for an entire afternoon.
• She is always down to go to the club or even stay at home with a bottle of wine.
• She takes care of her home.
• She isn't afraid to ask for that well-deserved promotion.
• She always looks stunning, even if she is running a meeting or coaching a soccer team.
• She's passionate about her career and is always working towards that next step.
• She isn't afraid of any major changes because she knows she'll be able to grow from them.
• She doesn't wear strange, culturally-appropriating outfits when you bring her to Coachella.
• She's not a racist.
• She's not transphobic.
• She has at least one dress that makes her look amazing.
• She makes sure the people she loves to feel valued.
• She's not afraid to stand up for what she believes in.
• She respects her limits if drugs, and/or alcohol are involved.
• She does not assume every man who talks to her is hitting on her.
• She doesn't do duck-face. Ever.
• Her Snapchat story is 60 seconds, tops, because why should it be any longer than that?
• She has one bottle of the top shelf whiskey around for special occasions.
• She's not bored by action movies, thank you very much.
• She doesn't need you to be there to protect her, she just wants to make you think she does.
• She understands the importance of saving for the future.
• She's not afraid to decide what being a woman means to her, and completely own it.