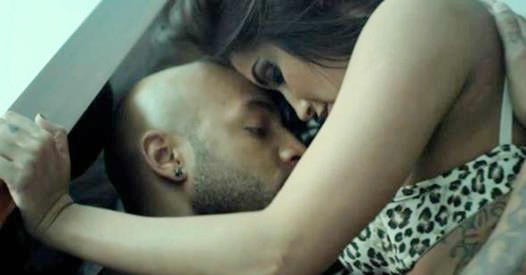 For many guys, simply watching a woman is a great turn on. However, there are more things involved with turning a man on than just being yourself. More often than not, the act of turning a guy on is all about getting inside of his head and stroking his ego or appealing to his basic instincts.
Here is a list of some of the top things that will get a man hot and bothered under the collar, with a little to no effort on your behalf.
1. Wear clothing that leaves little to the imagination.
If you're looking to grab a man's interest, you can't go wrong by wearing something that reveals a bit of skin or your amazing figure. By doing this, you're giving him a tiny taste of what you're working with, which will have him yearning for more.
2. Lingering touches on his body.
Whether you touch his arm after he tells a joke, you lean toward him and graze his knee with yours; he won't be able to deny that electric pulse he'll feel when your body touches him for any length of time. If you're looking to get him riled up, make sure it is skin on skin contact that lasts longer than a few heartbeats.
3. Being near him.
What do you do if you are ever in an elevator with a man you're attracted to? Stand next to him and he'll have a lump swelling in his throat. Go one step further, and stand in front of him and let your rear end graze against his groin slightly. It wouldn't be long before he has a lump in his pants to match the one in his throat.
4. A flirtatious woman.
Men simply can't help but be attracted to a woman who knows how to flirt with him. When he's in the presence of a woman who has a glimmer in her eye, can laugh easily, and smile without a reason is someone a man wishes he could get to know. Be that woman!
5. A woman who's confident with her sexuality.
Men love a woman who embraces her sexuality and doesn't apologize for knowing what she likes and going after it. For many men, when they have the opportunity to date a woman who can take control and dominate, you can be certain they'll seize that opportunity in an instant.
6. A woman who is not confident in her sexuality.
Yes, you read that correctly. While men like a woman who knows what she wants in the bedroom, they also like a woman who is less experienced in sex. With this woman, the man can teach her a thing or three in the bedroom. It's almost like he has the power to awaken her to become the sexy little minx he knows she could be.
7. A shy girl who isn't very shy at all.
You know how men tend to fall head over heels for a woman with that girl-next-door look? It's all for very good reason! Men want to date a woman that is sweet and innocent, but when he finds out that she has a wild side, he couldn't be any more pleasantly surprised.
8. A woman who never ceases to surprise him.
Whether you've got a few sexy tricks up your sleeve or you've studied up on what men like, you can wow him when he least expects it by pulling out all the stops. For example, if he thinks you're straight-laced and a bedroom-only type of gal, greet him at the door with your towel and the second he steps in, drop the towel to reveal your nakedness and whisper to him, "Take me." The rest? Well, that'll fill itself in.
9. Two women are making out with one another.
There isn't anything more erotic to a man than watching two women get it on. A man may like a woman, but when you add another one into the mix who likes to be with women just as much as he does? Let's just say he'll have a hard time keeping it in his pants.
10. Not-so-accidental accidental touches "down there."
Have you ever touched a man's groin, either with the back of your hand or your rear end? Have you written a note on a notebook or tablet while it was in his lap? Whatever you've done that caused a bit of pressure on his nether region, we can almost guarantee that he felt it, and his lower part is reacting accordingly.
11. Accidental touching of your breast.
This sort of accidental touching happens all the time; even when you don't mean it. You know, when he touches your breast for one reason or another, be it a hug, on accident when you walk into him, or just by reaching over you to grab something. If he's attracted to you and he somehow touches your chest, the rest is inevitable.