About BeNaughty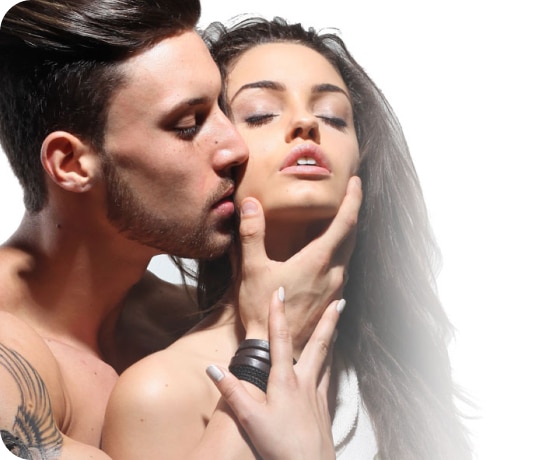 Our History
A dating site with a naughty differenceBeNaughty.com has become a fun dating hub for all naughty singles in 2007. Firstly introduced in the UK, it was one of few online services that offered an uncommon way of meeting people, providing more freedom in their expression of innermost fantasies, and adopting a naughty attitude that brought up something more than just a fascinating excitement!
Within 2008-2010, BeNaughty.com has undergone an exponential growth attracting people from USA, Ireland, Canada, Australia and South Africa with further extension from about 439,000 unique visitors to approximately 4.1 million members. Such boost in popularity was followed by further worldwide extension on the web and mobile platforms. In March, 2012, BeNaughty.com became a top free Android app with well over 2 million downloads.
Today, BeNaughty.com provides online services for the naughties from 24 countries. An incredibly easy,fun and cheeky website encourages million of people for dating that Cuts to the Chase. It's a casual network that connects people with similar interests, and most importantly, those who live nearby. Friendship, chatting, flirting, dating, and the naughtiest experience ever – all in one best spot called BeNaughty.com!
Our Mission
Easy-to-get dates and a real naughty fun
When it comes to online dating, BeNaughty.com gives everything to help singles meet up and find likeable partners that are willing to share naughty times together on the site. Everyone here can reveal their desires, and in no time get in touch with someone who wants the same.
A clear vision of our customers' needs helps us build trustful relationships with our members (which we highly appreciate and value!). BeNaughty.com is a shortcut to naughty dates, especially made for thosewho prefer to get straight to the point, and we intend to continue providing it to them.
Our Benefits
No empty words, just naughty action
BeNaughty.com has a lot more than just browsing and chatting options. There are many fascinating communication features that will let you enjoy the naughties times of your dating life. That's to say:
Flirctast messages – flirty sets of introduction texts you may choose to attract attention of all your matches at a time. You can also type in your own age-old chatting line and send it as well. Either way, this feature will help you get more contacts in less time with more probability to get noticed;
Free chat rooms – variety of topics and hundreds of people around the world who chat and have a real-time naughty fun online;
Messenger – a dead-simple tool for instant contacting. You can drag it, zoom it, view message history, and continue flirting while enjoying other activities on the site;
Like Gallery – this is a special spot with 100+ steamy pics of members. You can put your Like on the photos you fancy and let their owners know you've noticed them. If you get Likes on your photos in return, you get a match. It's a cool way to make more naughty contacts and find partners;
Free forum – a place for online naughty discussions that you can enjoy to read and reply. This is probably one of the most effective ways to intermingle with people who share common interests, and even find a perfect mate. Plus, it's absolutely free for all members;
SMS chat – another way of communication via instant SMS for those who enjoy steamy flirtation and ready to get a bit intimate;
Trusted member status – the feature serves a safety purpose and marks verified members' profiles. Thus, by obtaining the Trusted status, you get higher chances of being contacted and connected only with someone who has been verified;
Free communication for women – an exclusive right that women get when signing up. They chat, flirt and date any man they want.
Free communication for women – an exclusive right that women get when signing up. They chat, flirt and date any man they want.